Exhibition opening Friday 19th April, 5.30-7.30pm. Art Space, Lord Street, Port Campbell.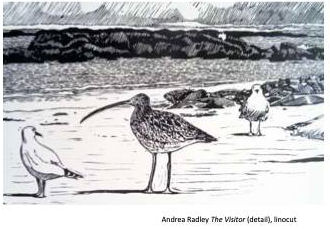 All Welcome.
Cr. Simon Illingsworth to open exhibition
Exhibition open times -
Friday 19th April -1pm to 4.00pm
Saturday 20th April -10 am to 4 pm
Artists include Barry Bree, Della Crabbe, Laura Fazzalari, Ben Fennessy, Sue Ferrari, Jean Gleeson, Jodie Honan, John Irving, Lyndall Jones, Helen Langley, Marion Manifold, Ian McConnell, Jill Quirk, Andrea Radley, Maree Stewart and Heather Wood.
R.S.V.P. for exhibition opening appreciated Marion Manifold, Secretary, Port Campbell Community Group Inc.
M. Manifold - #10;Further Overwintering information <ahref=" https:="">
Thank you to sponsors Corangamite Shire and Coastcare Victoria, "Caring for our country"