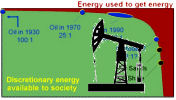 Global economic turbulence and the prospect of deep recession as we move towards an energy crisis, presents huge challenge. There has been little forewarning and planning. Every local and national authority needs to start now to address these challenges seriously, yet still we carry on with our head in the sands, wasting resources on an epic scale.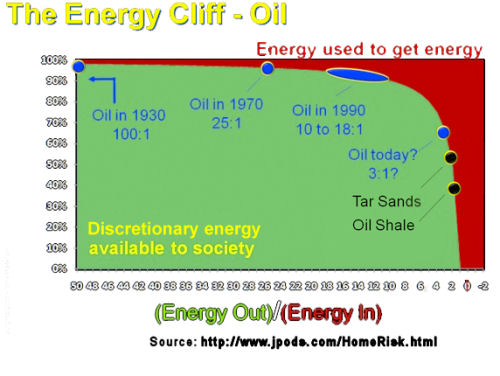 According to a little noticed report in 2009 by the respected (US) Energy Information Administration, the supply of the world's most essential energy source is going off a cliff. Not in the distant future, but within two years. It says Production of all liquid fuels, including oil, will drop within 20 years to half what it is today, when energy demand is rising rapidly. And the difference needs to be made up with "unidentified projects".
If the EIA is right – and it has been endorsed by the US joint military command, we stand on the edge of a precipice, with no prior warning from either the industry or governments, which ostensibly protect the public interest.
A huge problem is nearly all alternative energy sources are poor energy performers because they need a high-energy input to provide a given energy return.