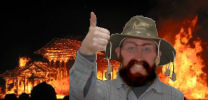 On the brink of new year it is tempting to think about our financial situation in the months to come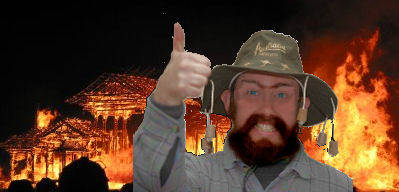 On the brink of next year we wait apprehensive
For what will befall us and power expensive,
We think it's our due to turn lights on with abandon
We've always done this in Carlton or Cranbourne
A financial crisis may come again
It's a shame we don't know quite how or quite when,
We hang onto our shares and still listen credulous
To financial "gurus" with notions so nebulous.
Of how endless growth will fulfill our need,
For amassing a fortune by thought, word and deed
To support our retirement that's not going to happen
We'll need an alternative else we'll be caught nappin'
The task is impossible one hapless man says
To his realistic client who usually says "yes"
"I know" says the client, "there's no growth to be had.
When there's not enough oil, things have to be bad!"
"It's the point we have reached I'm afraid to say
And I'll get the sack for telling you today
I'm supposed to shut up and pretend that it's good
And all will rebound and put us back in the mood.
Of investing our money, trusting everything rises
And patience will win us financial prizes.
But those days are over both you and I know it
We reap what we do and we know we have sown it.
So free and so easy we took what was on offer
It'd ever been thus and we knew no other.
It wasn't our fault; we're but cogs in the wheel
But we know know our *"party" had an amazing feel.
It's over I know it and here is the crunch,
What will we do in future for dinner or lunch?
Old age isn't easy and worse in the unknown
World of depleted resources and with crowds overblown.
Twenty twelve is a mystery as we turn over the page
Of Twenty eleven in its final stage
A doomer or gloomer will see our backs to the wall
The rest will not worry, no not one bit at all!
*For more about the "party" see "The Party's over" by Richard Heinberg.