The most relevant and/or most incisive articles and video or audio broadcasts will be linked to from this page.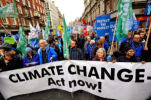 Climate march is silly at best - dangerously counterproductive at worst. Candobetter Ed. To cope with climate change, Tony Cartalucci advocates relocalisation and taking advantage of new technology to assist this. At one stage he criticises a top-down imposition of austerity, not to be mistaken for a simpler, more democratic lifestyle. This top down austerity is what is being imposed in Australia via the undemocratic and onerous imposition of a big population and intensive and alienating development. This article is republished from http://localorg.blogspot.com.au/2014/09/climate-march-hides-real-culprits-and.html and http://landdestroyer.blogspot.com.au/2014/09/climate-march-hides-real-culprits-and.html#more
#F8ECE0;line-height:120%;">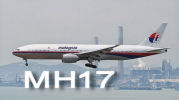 Flying over warzone Ukraine, the probable & convenient happens. July 18, 2014 (Tony Cartalucci - LD) - At no juncture during the Ukrainian crisis could
the downing of Malaysian Boeing 777 flight MH17
have been more convenient for NATO and its proxy regime in Kiev. Kiev's forces were being picked apart in eastern Ukraine with several units encircled and destroyed. In the west of the country, dissent was growing by Ukrainians unwilling to march off to fight in the east. NATO's attempts
to bait Russia into moving into Ukrainian territory
and shift global opinion against Moscow had repeatedly failed.