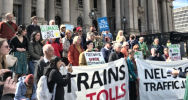 (Photos by Fiona Bell.) I have strongly supported the RUANELA (Residents United Against North East Link Option A) campaign against the North East Link. I am opposed to the removal of thousands of mature trees and the massive loss of open space particularly in the Koonung Creek Reserve. 12.7 hectares of parkland will be permanently lost.
I am opposed to the overkill which this project is - a 24 lane freeway at one point, rivalling the word's 26 lane widest at a massive cost of $16 billion, which could properly fund mental health, homelessness or indigenous disadvantage if it were directed there instead.
I am opposed to the impact on sporting and recreational pursuits for my constituents. The Boroondara Tennis Centre will go. The Freeway Public Gold Course will have holes removed, threatening its viability."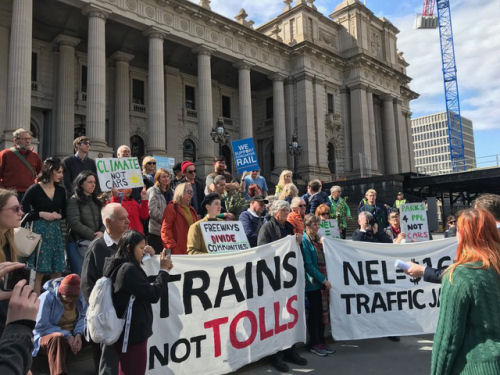 I am opposed to the way this project destroys the Doncaster Rail Project - for years residents have been promised this Project was on the drawing board.