Planning Policy, City of Melbourne, has recently solicited submissions and submissions about submissions ostensibly to establish guidelines for minimum sunlight for parks. Whilst it claims to be protecting the parks, it is obvious that it is really seeking to establish minimal sunlight rules so that it can continue to add to the bristling thicket of skyscrapers that is presently engulfing the city in shadow at the behest of the property development and immigration lobby/state government and town hall. We attach a submission from the Secretary of Protectors of Public Lands Victoria on sunlight and public parks. It's a fairly simple matter, but can be made complicated. There has been one round of submissions. Now there is a call for verbal submissions on those submissions [1] and for an 'independent' committee to evaluate those submissions, presumably until the opposition to sunlight-theft falls away from exhaustion in the face of the well-paid forces of darkness. [Ed. See update here: /node/5934"]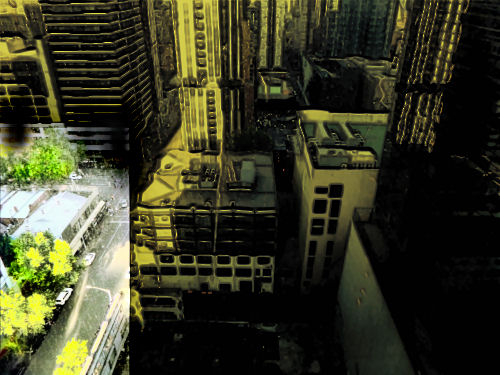 Overshadowing policy for parks in the city of Melbourne-Amendment 278 SUBMISSION from Protectors of Public Lands
To: Robyn Hellman, Planning Policy Coordinator, City of Melbourne, GPO Box 1603, Melbourne, Victoria 3001. [email protected]
I write on behalf of the Protectors of Public Lands to endorse the MCC [Melbourne City Council] amendment to increase protection of parkland from overshadowing. As stated in the guidelines, winter sunshine is vital for human health and people must have maximum access to this amenity in public parks.
This necessarily means that construction of high buildings in the vicinity of parks must be tightly controlled. With past and ongoing very rapid population growth the accommodation of the population in apartment living with no private open space increases the need not to encroach on useable public open space. Melbourne's liveability has already deteriorated significantly over recent decades with densification of living especially close to the city and anything the MCC can do to stop further deterioration with respect to our parks is most valuable.
In winter people will avoid shaded areas, which naturally concentrates usage of a given space in the more pleasant sunny areas. With increased population this effect is further increased. More shade can change microclimates and make once suitable vegetation unsuitable to new conditions in shadow. This can adversely affect other biota such as birds, animals, insects and microbial life in the area.
Our parks need protection from overshadowing as proposed in Amendment C278 and also from the visual effect of tall buildings near parks. Part of the calming effect of being in a park is the illusion of isolation and the visual pleasure from seeing an uncluttered sky. I mention this because the effect of surrounding buildings is not solely about overshadowing. A building to the south of a park and close to it may not overshadow but it over arches, reducing the restorative qualities of the park of which the view of the sky is part. Additionally the light at night from tall buildings close to parks reduces the darkness which is part of the natural pattern that parks should be able to claim.
The council's recommendation in parks designated "type 1" for "no additional shadow onto the park between 10.00a.m. and 3.00 p.m" is realistic, and very desirable .
Protectors of Public Lands would like to see this standard applied to all the parks that have been assessed for this exercise.
It is obvious that there is a conflict between maintaining current amenity and the push for growth and building of high rise accommodation. This should be resisted to the extent that all the precious parkland in the municipality is preserved with the current level of amenity.
The parks designated type 2 "no additional shadow onto the park between 10 a.m and 3 p.m. on June 21st beyond the existing shadow or allowable shadow (whichever is the greater) " allows for added overshadowing. MCC should fight to preserve current amenity even if it means battling the planning system with respect to allowable heights in order to do this.
In the case of parks type 3 "no additional shadow onto the park between 10 a.m. and 2 p.m." This standard should be extended to 3.00pm.
MCC has one chance to save its local parks and now is the time to stop further deterioration of the quality and amenity of these important places. A park without sunshine in winter is cold and has little appeal. This applies to the affected part of the park at the time it is overshadowed and once overshadowing occurs is unlikely ever to be undone.
Jill Quirk
Secretary
Protectors of Public Lands
NOTES
[1]
Dear Submitter
Re: Melbourne Planning Scheme Amendment C278-Sunlight to Parks
Amendment C278 proposes to protect winter sunlight in our parks with new planning controls.
I would like to advise you that Council's Future Melbourne (Planning) Committee will be considering submissions received during the exhibition of Amendment C278 and whether to request the Minister for Planning to appoint an Independent Panel to consider all submissions received. The details of the meeting are below:
Date: Tuesday 4 February 2020
Time: 5:30pm
Venue: Council Meeting Room, Level 2, Melbourne Town Hall