By Brian McGavin, UK-based writer and analyst. 2013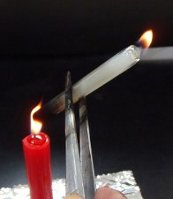 Burning the candle at both ends
Today there is a 'Silent Crisis' in our midst. The crisis, still largely unrecognised, is potentially greater than all the other problems that transfix our policy makers.
For many decades now there has been a wilful blindness in recognising that relentless human population growth is one of the pre-eminent problems we face. A problem that is driving the astonishing growth of fossil fuel use and its depletion, climate warming, bio-diversity loss, the growing shortage of fresh water to meet human needs - and as a consequence of these changes - the prospect that agriculture will be unable to produce enough food to feed us.