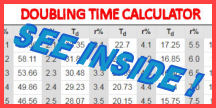 The Victorian Liberals have been running public population forums for their "Victorian Population Policy Taskforce." Please read on to get an idea of what is involved and how you might use these forums for good, despite their cynical nature. The article includes a list of the forums still to be held at time of writing this article. As you would expect, the people comprising the Taskforce include some heavy hitters from the extreme growth lobby and, really only one person who has questioned population growth policy - Dr Bob Birrell. We can be sure that the Liberal politicians and other growth lobby activists behind the forums are pushing for extreme population growth to continue despite its awful consequences, just as the Victorian Labor Government is. The purpose of the forums is to manufacture consent by pretending that current immigration numbers cannot be stopped or reduced, however bleak their impact. The message is put in pseudo solidarity as, "Yes, we feel your pain, we wish we could do something, but we cannot." This throws the audiences into a state of helplessness. However, the forums do present the possibility of people who actually know the facts and are concerned about citizens, residents' rights and wildlife needs, to reach the wide spectrum of people who come to the forums and point to the way out of the false dilemma. Those audiences are dying to hear that the political parties (in and out of government) have the capacity to stop the massive population growth and that Australians should and must resist it. Consider taking copies of The Residents' Bill of Rights, which proposes that Australian growth be brought in line with the OECD average. Consider printing out this recent Population Flyer and taking copies. You might also consider taking a copy of recently retired Labor MP Kelvin Thomson's 14 point plan, which is a viable and well-informed plan to stabilise Australia's population. Inside this article there are also recent ABS and OECD graphs and a population doubling time calculator.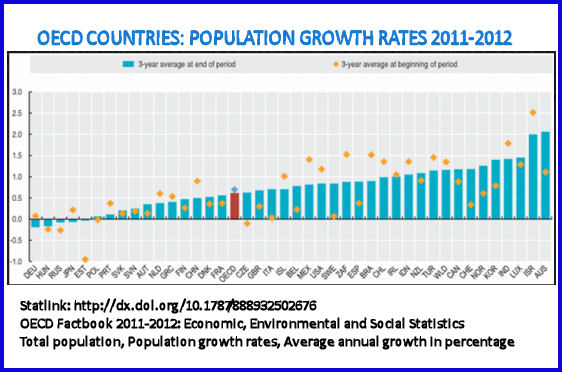 Most of the people comprising the "Victorian Population Policy Taskforce" are obviously from the fox side of the henhouse. The only 'community activist' is known for her opposition to speaking out on population growth. Jane Nathan, is the president of The Australian Population Institute (APOP), which was formed solely to promote a big population for Australia. Asher Judah is a Property Council of Victoria executive and a research fellow with the very right-wing Institute of Public Affairs (IPA) with a background that includes the Master Builders Association and the Victorian Farmers Federation. David Matthews is known for his involvement in agribusiness and banking. Jason Potts is a fan of immigration tariffs and an Adjunct Fellow at the Institute of Public Affairs. Peter Tesdorpf is a former Victorian President of the Planning Institute and is Principal at Peter Tesdorpf and Associates. Joanna Stanley of Brunswick Residents Group has been associated with Planning Backlash and has this description at Linked In "Particularly accomplished in media and stakeholder relations in planning and issues in community." Recently Joanna has been outspoken against any push against population growth that BRAG and Planning Backlash have put up for consideration. The taskforce's advisors also include Bob Birrell, Sociologist and President of The Australian Population Research Institute (TAPRI), a conservationist and not a fan of big Australia.
The Rosebud Population Taskforce Forum
I went to one of these forums with some curiosity. I've been having nightmares ever since. The gloves are really off in the growth lobby. As an ex-planner said to me, "They're not even trying to hide the fact that they are forcing a huge population on us anymore." The forum was, however, a bit better than I expected, in some ways. One way was that more than half the time was given to responses from the audience, with good access to microphones and little prescriptiveness on what we said. But very few in the audience seemed to have any idea of what was happening. Most looked grim or horrified.
A good thing was that the contribution of immigration was admitted. In fact the rate of Victoria's population growth was described with due horror by 'keynote speaker', the politician, Tim Smith MP for Kew. The effect this would have on the Mornington Peninsular was evoked as likely to be frightening and unpleasant. (See the OECD graph where Australia ranks highest in population growth of all OECD countries.)
State websites solicit for immigrants; it's not just the Federal Government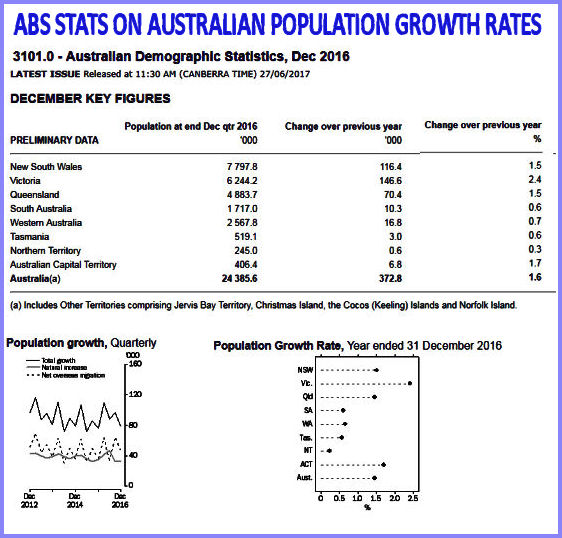 I spoke of the state government websites inviting immigration[3] and of how this was off-the-scale population engineering by the state. As usual, this statement caused some surprise because of the mantra that the state can do nothing because the Federal Government sets immigration numbers. (As if the states couldn't object, anyhow.) The Liberal Taskforce say they want to promote decentralisation by creating small cities all over the countryside, including the Mornington Peninsula. But Victoria already offers 'Skilled Regional (489) visas', which require the sponsored immigrant and any sponsored dependents to live and work in regional Victoria whilst under this visa, which was, in fact, introduced by Victorian Liberal Premier Jeff Kennett in 1998.
Forum treated our massive rates of immigration as if they could not be questioned
A bad thing about this forum was that the huge population growth due to mass immigration was presented as a given, with only 'management' solutions contemplated by the speakers. It was as if Victoria's population growth of 2.1% (actually 2.4% according to latest ABS figures to 2016 - see graphs) was as inexplicable and irresistible as an invisible gas, wafting over our borders, something about which no-one could do anything but submit as it wrecked the landscape, drove up housing prices, and congested the roads, jostling the inhabitants and competing for police attendance and scarce places in their schools and hospitals.
A good thing was that other people and myself were able to criticise this unnecessary acceptance of massive population growth without anyone trying to shut them up.
Wildlife
I also said how people concerned about wildlife could not accept this growth in light of how there was absolutely no serious provision of wildlife corridors and crossings so that, at the moment, it spells huge loss of habitat and cruelty, with animals pushed from their habitats onto roads or shot by hobby farmers, with the uncritical permission of the Department of Environment, Land, Water and Planning (DWELP.), which is supposed to protect wildlife.
Russell Joseph, Liberal Candidate for Nepean, who introduced the speaker and made some comments himself, responded to my raising the problem of wildlife by saying that Landcare and Port Philip Westernport Catchment Management Authority were attempting to make corridors, 'but that was, of course, a long term project', he added.
But wildlife are in crisis on the Peninsular due to the patchwork of intensifications, roads, and kangaroo fences. It is an emergency, the animals are running out of habitat and the situation is about to get much much worse if population growth continues, let alone accelerates. This is not something that can be solved in some far away time.
Aging population furphy
Jenny Warfe, Secretary of Sustainable Population Victoria and Tasmania (SPAVicTas), reminded keynote speaker Tim Smith that when John Howard presided over 80,000 migrant intake p.a. Australia was pretty prosperous. Under John Howard, net planned economic overseas immigrants went from about 80,000 to more than 250,000 and 300,000 due to changes Howard made. An implication was that Australia's GDP per capita has fallen as our population intake rate has increased.
Responding to some of the usual scaremongering about Australia's aging population, Ms Warfe described the ageing issue as a furphy, explaining that bringing more migrants will not help stem the ageing "time bomb" so often described. She observed that migrants age like the rest of us, so more migration only serves to eventually produce more and more ageing people. She added that stabilising the population would eventually solve the ageing "crisis" as the age bar chart/demographic, currently with the bulge towards the ageing end, would even out. There were some murmurs of agreement in the audience.
Employment and business costs
The problem of high unemployment on the Peninsula was alluded to by the speakers, and I responded by talking about how population growth inflates cost of resources as well as housing and rents. Business not only needs to pay for these itself, but it must also pay wages sufficient for its employees to afford housing, heating, etc. This makes Australian business uncompetitive with most overseas business (including, for comparison, that of continental Europe) due to our very high costs in land, housing, energy etc. See "Land and Rent Costs to Business make Australia uncompetitive".
Calculating Population Doubling Rates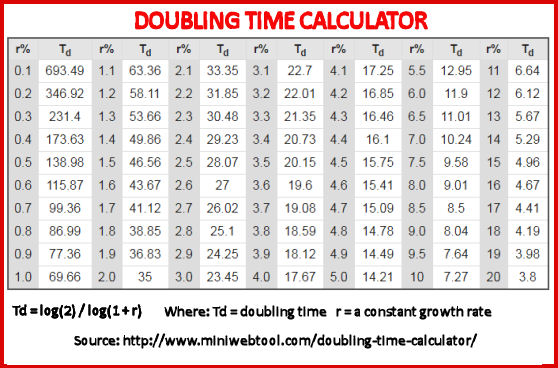 The keynote speaker, Tim Smith, [1] had declared some pride in the Liberal Party's aiming for a policy to manage population that would take us all the way up to 2050. This led me to ask him if he was aware of the population doubling times of a population with Victoria's rate of 2.1% growth (actually 2.4 according to ABS 2016 figures. [2] He seemed to struggle with the concept itself and then admitted that he did not know. He asked me to tell him. I thought I detected some shock among the 70 people or so in the audience as well as, possibly, the speaker, when I said that at 2.1% growth Victoria's population would take about 35 yrs (in fact it would take 33.3). I added that population growth is being engineered upwards in most states, by soliciting mass economic immigration, so one had to take into consideration growth rates for the whole country.
I suggested that, rather than be proud that they were looking ahead to 2050, the Libs should be worried at the shortsightedness of their policy; they need to look much further ahead at the doubling rate consequences. They are preparing for a Victoria of 10m in 2050, but it would be 20m in 2080 or even sooner, still growing and much harder to stop.
The response was to ask for my details so they could contact me later. A person among the organisers later told me that 'between you and me' quite a few of the people involved on the task force would be quite pleased to have people attend the forums and talk about how to stop the population growth. It seemed that, for this person, the very idea was novel.
Farming
One small-time developer got up and said how none of the farms on the Mornington Peninsula (where the event was being held) made profits, intimating that something should replace them. And that we have to suck up population growth. He added that there was some attempt to make a wildlife crossing over Boneo Road, as if that would somehow compensate for the massive increases in traffic and loss of habitat.
Another man got up and gave examples of several farming operations which made good profits and employed lots of people.
Very few people from the audience spoke to support population growth.
Conclusion
People have been hypnotised into not questioning the whole growth thing. Most of them don't want the growth and only accept a search for management solutions because they think growth is inevitable. Many will be responsive to the concept that it is not.
Many of the people conducting these forums and most people attending these forums are unaware of what is driving population growth. They also have not considered population inertia and doubling rates. Giving them this information can only empower them.
People don't realise that the states dictate to the Feds on numbers. It is hard to know if politicians like Tim Smith are really so in the dark, but some may be. However Tim Smith should now be aware of https://liveinmelbourne.vic.gov.au/, (formerly http://liveinvictoria.org.au/)[3] because of what I said at the forum and later forwarded by email. Days later I ran into another Victorian MP associated with the Taskforce forums and when I mentioned that Victoria touts for immigrants and told her how, she shouted at me that I was 'bullshitting' her.
Here are the ones still to come.
FRANKSTON
6-8pm
Monday 14 August
Frankston Mechanics Hall
1A Plowman Pl, Frankston VIC 3199
Contact: Ms Inga Peulich (03) 9772 1366
SEYMOUR
Friday 11 August 2017
Convenor: Ms Steph Ryan MP
Contact: [email protected] or phone 03 5762 1600
EASTERN METROPOLITAN – IVANHOE AND ELTHAM
Monday 14 August 2017, 10am – 12pm
Convenor: The Hon. Richard Dalla Riva MLC
Contact: [email protected] or phone 03 9803 0592
SOUTH EASTERN METROPOLITAN
Monday 14 August 2017, 6pm – 8pm
Convenor: Ms Inga Peulich MP
Contact: [email protected] or phone 03 9772 1366
BENTLEIGH
Tuesday 15 August 2017
Convenor: Ms Georgie Crozier MLC
Contact: [email protected] or phone 03 9555 4101
WONTHAGGI
Wednesday 16 August 2017
Convenor: Mr Brian Paynter MP
Contact: [email protected] or phone 03 5672 4755
NOTES
[1] Despite Tim's simple and somewhat naive presentation, his background would suggest more sophistication. Tim Smith's occupation prior to becoming a Member of Parliament for Kew electorate in Victoria, is listed as: Senior Consultant (Office of the Chief Executive Officer), PricewaterhouseCoopers (PwC). Consultant (Strategy and Operations) Deloitte. Assistant Adviser to The Hon. Bruce Billson MHR. Assistant Adviser to The Hon. Malcolm Turnbull MHR, Leader of the Opposition. Electorate Officer for The Hon. Michael O'Brien MLA, Shadow Minister for Gaming and Consumer Affairs. Researcher for The Rt Hon David Davis MP, Shadow Home Secretary (UK). He has a BA, MIntPol (Melb)and his other mentioned qualification is "Hansard Research Scholars Program (London School of Economics)." http://www.parliament.vic.gov.au/members/details/1743-mr-timothy-smith.
[2] 3101.0 - Australian Demographic Statistics, Dec 2016 at http://www.abs.gov.au/ausstats/[email protected]/mf/3101.0
[3] How Victoria touts for immigration: The site https://liveinmelbourne.vic.gov.au/ (until recently called https://www.liveinvictoria.vic.gov.au) presents videos to attract immigrants to Victoria. It makes no mention of the terrible problems that rapid and voluminous population growth are causing the state and which are the subject of harangs by State Premiers and the opposition (as in the Liberal Population Taskforce). "Some visas require you to have nomination from a state or territory government, or sponsorship from an eligible relative. The Victorian Government offers visa nomination to selected overseas skilled workers and business people with skill-sets and business acumen required in Victoria." These visas are https://liveinmelbourne.vic.gov.au/migrate/skilled-migration-visas/skilled-nominated-visa-subclass-190 for 'Skilled nominated visas' [until recently: "Skilled Nominated (190) visa"] and https://liveinmelbourne.vic.gov.au/visas-and-immigrating/skilled-visas/skilled-regional-visa-subclass-489 (for skilled visas and skilled regional visa subclass 489). [Formerly called: http://www.liveinvictoria.vic.gov.au/visas-and-immigrating/skilled-visas/skilled-regional-visa-subclass-489] The site, https://https://liveinmelbourne.vic.gov.au [formerly https://www.liveinvictoria.vic.gov.au] is a Victorian Government site and carries the Victorian Government logo.