Australia may have the world's highest debt to GDP ratio. We have the lowest ranking in the region (61st) for income security. Our social expenditure is behind Greece, Portugal, Spain and Italy's. The OECD has ranked Australia second last in government funding of public education.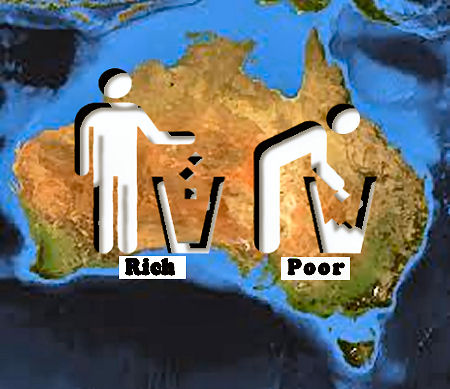 The treasurer, Scott Morrison, has just informed us that we have had 25 years of economic growth and the economy is now growing at its fastest pace in four years, meaning we may well set a new record for the longest period of sustained growth.
Well that's great for the treasurer, he may even get the coveted treasurer of the year award, but for many people growth, fuelled mainly by population increases and their spending on housing, bears no relation to their wellbeing.
There are almost 2.5 million either unemployed or underemployed. Homelessness increased by 20% in the last 5 years, house prices have risen 147% but incomes have only risen 57%. A whopping 720,000 households spend more than 30% of their income on mortgage payments and 850,000 households are at risk of financial hardship and poverty, creating what is now recognised as "Housing Stress".