Santa, counting his orders and sorting them through
Said " To me for some reason it's not ringing true !
Some kids are getting extravagant toys
Whilst some gifts are mere tokens for girls and for boys"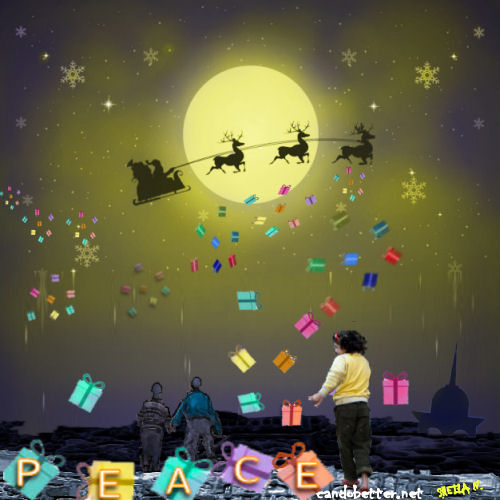 "It's not good enough to let this difference remain
I think it unfair and quite frankly, insane
The kids are all good, they've done nothing bad
And some of this stuff is only a fad"
"But I have a plan to sort out this mess
I don't like unfairness with some getting less
Who are these children with jet skis assigned
Or dolls with real hair, who walk , talk and smile?"
"Why I know the answer, rich kids are the heirs
To fortunes amazing from property and shares
They don't have to wait for some of it to be theirs
As they open their presents tucked under the stairs."
"I'm a socialist person at heart don't you see?
But I know that nice presents cannot be free.
What I want is for some of these well catered-for kids
To to give a few boxes without opening lids."
"I see people in houses and others in sheds
Some sleeping in gutters and other in beds
Some countries are war -torn from June until June
with never a moment to look at the Moon."
"I know that the children who get all the nice toys
Would be really happy and not make a noise
Were all the poor children from here and from there
To wake up that morning to a soft teddy bear"
"I know that they want it , I know it for sure
They may not understand but will feel in their core
That all children should open one present, or more
And play with it happily, without fear of war."
"It's my job I know to make all this transpire ,
I'll redistribute the presents, that night, I won't tire ,
The rich children are happy, they know that it's fair
And their dreams all are peaceful. They've done their share."