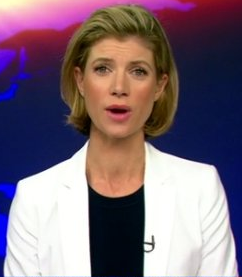 Thursday 28 April 2016 is the 20th anniversary of the Port Arthur massacre. On 28 April 1996, 35 people were killed and 23 others were injured by a single gunman. Later that day, Martin Bryant, a 26 year old man was arrested at the Seascape cottage, some distance away from the site of the massacre, and charged with the murders. He was never tried before a jury for the crime. Martin Bryant initially pleaded not guilty. Allegedly, six weeks after he was arrested and interrogated intensively, isolated from friends and family, he confessed to the crime. As shown in the article Was Martin Bryant the Port Arthur killer? (3/4/2010), this 'confession' flew in the face of overwhelming forensic evidence and eyewitness testimony which pointed to his innocence.
As the 20th anniversary of the massacre approaches, the same 'news' media, that fed us the 'incubator babies' story of 1990, Iraqi WMDs, the Gulf of Tonkin incident, the Warren Commission cover-up of the JFK assassination, claims that the Syrian government had been using chemical weapons against its own people, etc., etc., is trying desperately prevent the broader Australian public from critically examining the Port Arthur Massacre.
On 7 News (linked to from here - second embedded video - Melissa Doyle and Peter Fleck 'report':
Melissa Doyle:Chilling public interviews, with the man responsible for the worst mass shooting, have been shown for the first time by 7 Sunday Night. Martin Bryant laughed and bragged after killing 35 people at Port Arthur in Tasmania. For more, we're joined by Peter Fegan.

Pete, Bryant's lawyer says he's still haunted by this case.

Peter Fegan: John Avery, the man who defended Martin Bryant all those years ago, spoke last night on our Sunday Night program and says he is still haunted by Bryant 20 years on.

Now he ... recalls how Bryant pleaded not guilty to murdering 35 innocent people that day at Port Arthur.

Now, you only had to watch those chilling tapes to understand why he is still haunted. Bryant can often be seen laughing with police. Now here is some of those chilling interviews from that Sunday night program last night.
In fact, only parts of the tapes shown on the Sunday Night program were shown in the 7 news bulletin the next day. On one occasion Martin Bryant is shown smiling, but when asked why by the interviewing officer, Martin responded that he was happy to have been taken out of his prison cell.
Those tapes showed to me a young person who appeared to truly not be aware that 35 people had died and that he had been accused by the police of having killed them.
Whilst Martin demonstrated at length how he practised with his automatic weapons, at not one point in the interview did Martin Bryant admit to having used any of his weapons to harm other people.
The more 'complete' version of those interviews, which total all of 65 seconds, by my measurement, can be found in the embedded Video of Sunday Night at the bottom of the page linked to above.
More misreporting of the Port Arthur massacre: Port Arthur changed how we respond to crises | SMH, Port Arthur massacre: commemoration will balance the fascination with a killer (28/4/16) by Carolyn Strange | The Age, Port Arthur: Critical responders recall the day that changed their lives forever (28/4/16) | ABC, John Howard on Port Arthur (19/4/16) | SMH.
See also: 15 Facts About The Port Arthur Massacre You NEED To Know (16/2/08) | Prison Planet.