Richard Laverack writes about the connections between the Spanish property development lobby and the shocking systemic corruption issues in Spain. There are many similarities between the Spanish and the Australian banking and property development lobbies and their relationships with government. The Ballieu Government's push for Westernport and a new "bubble" in Webb dock is based on the same philosophy of friendly fascism. So was the preceding Labor Government's. This article gives a short history of fascism and corruption in Spain before describing the current financial problems and their relationship with property and finance.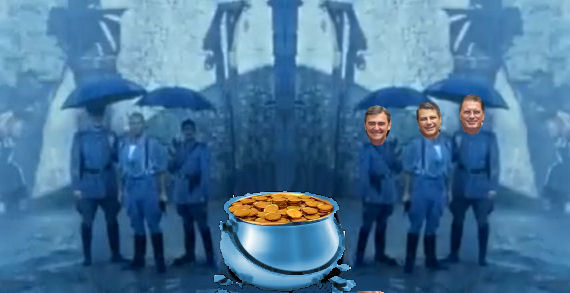 Spain's newly re-instated monarchy
Spain is attracting a great deal of news coverage for all the right reasons lately, but the Spanish people have suffered enough.
It has a recently re-instated monarchy. On 22 November 1975, two days after fascist dictator General Francisco Franco's death, the Bourbon heir Juan Carlos was designated King according to the law of succession promulgated by Franco. In 1969, when Franco named Juan Carlos as the next head of state, Spain had had no monarch for 38 years.