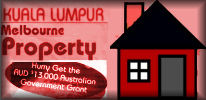 This advertisement from Kuala Lumpur shows how development companies are not only selling Australian houses in Asia but are offering Australian taxpayer-funded government grants to further entice Kuala-Lumpurans to buy here. These grants were intended to help young Australians get into the housing market but instead the developers are offering them to foreigners. The ad is for housing in the Whittlesea area of Victoria, but the reality is that the same thing is going on all over Australia.
How can politicians tell us we have a housing shortage? If we did, they could sell the houses here and not have to go to foreigners. Why is the government allowing this land way out of town to be built on at all and then sold to foreigners?
We are being taken for fools.
This ad has been sent to Matthew Guy, the Victorian Minister for Planning, and to a local federal mp. How about sending it to your MPs as well, if you feel it is wrong.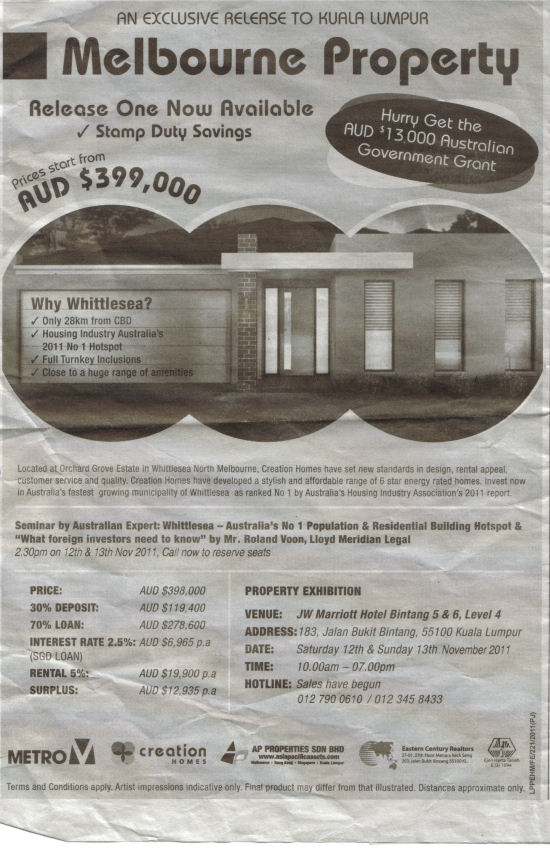 The advertisement says, "Hurry, get the AUD$13,000 Australian Government Grant." Foreign buyers can also save on stamp duty.