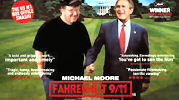 The deaths of about 3000 United States citizens and residents, however individually tragic, pale into insignificance against the hundreds of thousands, and possibly millions of deaths, resulting from continuous wars the United States has launched, using 9-11 as a pretext. The 2021 western-media commemoration hype, solely deploring the 2001 New York events, seems obscenely disproportionate, when considering the far greater human costs in ongoing economic, ecological, and political destruction, and looting of resources, in Central Asia and the Middle East, set in motion by a purported hunt for Osama-bin-Laden.
This 'manhunt' has resulted in a shocking cascade of Western invasions and sieges built on shocking lies, in Afghanistan, Iraq, Libya, Syria, Iran – with further targets in Africa, Latin America, and Eastern Europe.
The United States and the world have so far received nothing officially but incoherent responses to their demand to know what actually happened, and who was responsible. The overall silence on the massive profits, and who profited, from the subsequent wars is breathtaking.