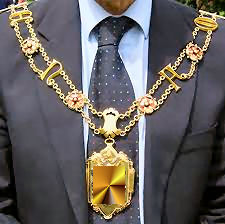 There was a fascinating pay-off in James Sinnamon's predictably unsuccessful bid for Lord Mayor in the recent Brisbane elections. In his "Courier Mail provides 'boring', yet unbalanced, coverage of Brisbane City Council elections"#main-fn1">1 (March 17-20, 2008) correspondence between Sinnamon and Emma Chalmers, the Courier Mail journalist responsible for much of that paper's election coverage, provides a valuable sociological tool for what it reveals about the media and politics.
Teachers, students, and citizens, take note.
Mr Sinnamon's dialogue demonstrates that the Courier Mail does not treat all candidates in an election equally.
In their defense that newspaper might say that equity and fairness are up to the formal process of the election and that newspapers just publish the news.
But some might say that it is the mainstream press that determines the outcome of elections, or at least, who is really in the running, which is not the same thing as who is actually running.