There has been another sizable drop in employment. Greedy employers continue to put out claims that there is a terrible shortage of labour in Australia, because they know that the larger the pool of unemployed the less the market rate for labour will be. (Also, by pushing up immigration on the false plea that we are short of labour, they hope for more customers, more extreme house prices, and other changes by which the big fish benefit over the small.)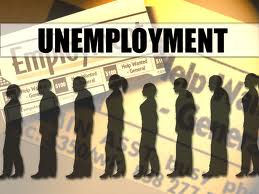 We have 885,000 unemployed! -- Roy Morgan
Big business has long abused its influence with the media, and has also taken advantage of various well-funded lobbies,fronts, and think-tanks (Committee for Melbourne, Urban Task force, Australian industries group, and other names for disguised lobbies) as well as the pro-business stance of the Murdoch Press and other media, to spread this disinformation.
Yet ordinary Australians know this is untrue, particularly if they have a teenager in the family trying to get his or her first job, or an older person who is been retrenched. (Employment agencies say it's hard even to get a job interview for anyone over 35, and if approaching retirement almost impossible, because employers are so spoilt for choice.)
According to Roy Morgan:
Australian Employment drops by record number in July to 10,802,000 (DOWN 418,000) as Australian workforce shrinks, and unemployment rate is up 0.6% TO 7.6%
* In July 2011 Australia's total unemployment as measured by Roy Morgan was 885,000 (7.6%), up 40,000 (0.6%) from June 2011, and up 148,000 (up 1.3%) since July 2010.
* The Roy Morgan July 2011 'underemployed'* estimate was virtually unchanged at 859,000 (7.3%), down 3,000 (but up 0.2% as the workforce shrunk) from June 2011 and down 81,000 (0.8%) since July 2010.
* In total in July 2011 an estimated 1,743,000 (14.9%) of Australians were unemployed or 'underemployed,' up 36,000 (up 0.8%) on June 2011 and up 66,000 (0.5%) since July 2010.
* As stated, there was a large drop in the Australian workforce in July, down 378,000 to 11,687,000 which is virtually unchanged from a year ago (up 42,000) and slightly higher than in March 2011 (up 23,000).
* Overall full-time employment in Australia for July is 7,421,000 (down 219,000 since June 2011 but up 30,000 since July 2010) and part-time employment is 3,381,000 (down 199,000 since June 2011 and down 136,000 since July 2010).
Gary Morgan says:
"The July 2011Roy Morgan employment estimates was down 418,000 in a month to 10,802,000 with the falls consistent across both full-time employed — 7,421,000 (down 219,000) and part-time employed — 3,381,000 (199,000).
"This month's fall in employment followed four straight months of rises and takes Australian employment back to the levels of February (10,770,000) and March (10,800,000) as school-leavers began to join the workforce after Summer holidays at the beginning of the new financial year.
"This is the biggest monthly fall in Australian employment ever recorded by the Roy Morgan employment measure and shows that the RBA's decision to ignore commentators calling for an interest rate rise this week was the correct one.
Unemployment now stands at 7.6% (885,000, up 40,000) while underemployment is virtually unchanged at 7.3% (859,000, down 3,000).
This is an overall level of unemployment and underemployment of 14.9% (1,743,000, up 36,000).
"In addition employment in July is now down 106,000 on a year ago in July 2010. This is the first time employment has fallen year-over-year since October 2009 (10,385,000) which fell compared to October 2008 (10,400,000) — when the Global Financial Crisis began and dropped employment."
For Full Tables & Release: http://www.roymorgan.com/news/polls/2011/4692