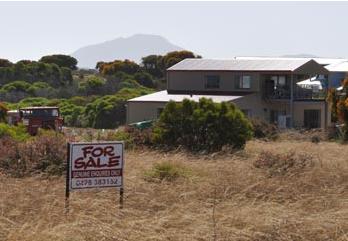 The so-called 'skills shortage' in Australia is mere industry propaganda to avoid training costs. This is despite Australia have an advanced industralised base and a deep capacity as an education training nation and indeed exporter of education! Industry argues that it doesn't spend on training because their trained staff leave - what an excuse!
Yes, government and industry bleat unsubstantiated a 'skills shortage' so they can bring more and more immigrants for selfish short term economic ends while avoid financial cost of education and training locally and moral obligations to do so.
Mining companies are the worst. Their international ring-in approach sourcing foreign contractors suits mining companies to a tee - no give and all take!
Remember BHP Billiton's immoral abandonment of Ravensthorpe in WA in January 2009?
[Read More]
BHP had promised the Ravensthorpe community that it was to be there for the long haul so workers came and small businesses invested, only to see BHP Billiton suddenly close its nickel mine near Ravensthorpe, move out and leave about 1450 locals out of work and up to 5000 dependent people devasted.