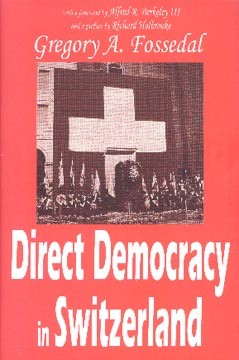 [Swiss Confederation Institute]
Australians voting at each level of government, invariably become disillusioned by the two major parties, Liberal and Labor, promising and not delivering. We supposedly have representative democracy in Australia, in which Members of Parliament are supposed to represent their electorate in the three levels of government. But Parliament is dominated and controlled by Party politics and over 90% of parliamentary members are patsies of political parties, which are beholden to vested interest groups.
Party politics and rules and mandates and vested interests (big business, wealthy individuals, labour unions, property developers and the like) donate hundreds of thousands of dollars to these political parties to shape political outcomes to what they want.
Democracy in Australia is a vested interest democracy, and this has unsavoury similarities to the overtly corrupt political culture of many Asian countries to Australia's north.