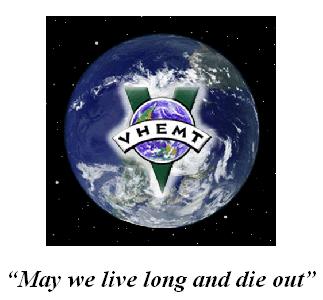 One of our CanDoBetter commenters, 'RichB', has highlighted the site Voluntary Human Extinction Movement. This is a visionary site! The movement seems to have gone to some considered endeavour to explore the issues. I like the question toward the bottom of the site:
'What will the world be like when our population starts getting smaller?'
As more globally-aware people begin to question the 20th Century 'growth-only' tenet, alternative ideals such a 'Low Population Planet', deserve to be considered and debated. But where to start?
One practical moral campaign that would immediately start curbing the out-of-control human birth explosion would be to lobby against the funding requests of charities supporting countries that have high birth rates. Now before readers jump to questionning the morality of this, this is not to stop funding emergency life support needs, but to make non-life-support funding conditional on recipient self-change.
These are some dominant charities in this field.