Time to come clean on the real costs of water
The original case for Labor's controversial $1 billion food bowl upgrade was rejected by state cabinet because the government's promised water savings could not be achieved for the price tag of $1 billion, it has been revealed. Premier John Brumby has continued to tell Victorians that the savings could be made, despite not having any proof that they were achievable.
Already the project has identified 650 of the system's 6300 kilometres of channels for rationalisation, or downsizing.
Farmers claim millions of dollars of taxpayer funds are being wasted through the installation of unnecessary meters and other irrigation infrastructure on properties that have no use for them.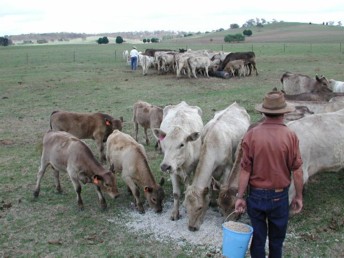 (cotton seeds being fed to cattle due to drought - source: wikimedia commons)