Julianne Bell, Leading democracy with Royal Park Protection Group & Protectors of Public Land, Victoria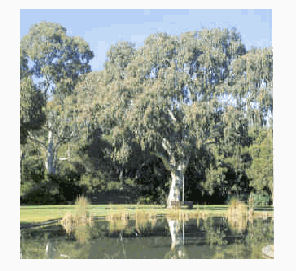 Royal Park Protection Group - the first of many groups standing between you and a total wipe-out of democracy - is having its AGM. Stand up for democracy; be there at the AGM:
Royal Park Protection Group AGM Wednesday 3 December 2008
Time: 6:45 pm for a 7 pm start. Date: Wednesday 3 December 2008
Key Speaker:
Dr. Leigh Glover
Assistant Director of the Centre for the Governance and Management of Urban Transport (GAMUT) at the University of Melbourne on
"Sustainable Transport for Melbourne."
Venue: Upstairs Meeting Room, North Melbourne Library, 66 Errol Street, North Melbourne. (Near corner of Errol and Queensberry Streets.) Parking available in surrounding streets. Tram up Elizabeth St.
Why Attend: RPPG is one of the few organisations standing in the way of Royal Park being bulldozed and homes in West Parkville being compulsorily acquired. Once RPPG folds, organised resistance will disappear. So spare a few hours to make the evening a success!
Contact: Julianne Bell Convenor RPPG 98184114 or 0408022408. jbell5@bigpond.com
Recent Royal Park News
(See also article: Melbourne Campaign Opposing Road Tunnels)
Parliamentary Committee for Environment and Natural Resources – Inquiry into Melbourne's Future Water Supply:
Julianne Bell made a submission for Royal Park Protection Group Inc. on the need for local water sourcing projects to ensure water supply for Melbourne's Parks and Gardens, including Royal Park. She attended a hearing which included submissions on storm water projects and local water sourcing projects. See the website under www.parliament.vic.gov.au for submissions and presentations. Bell reports:
"The Inquiry is proceeding at a snail's pace despite the crisis re water. The next hearing won't be till February 2009!"
Royal Park Master Plan Implementation Advisory Committee:
At the last meeting for the year a representative from the Royal Children's Hospital attended and tried to defend the huge land grab by the RCH. Other unwelcome and unnecessary infrastructure projects are the car and bus parking at the Zoo's North Entrance; the cycle path through Royal Park which is already built and appears hardly used by commuters or anyone else; and the bus pull in bay outside the Urban Camp which as predicted blocks traffic on Brens Drive.
Council Rejection of Application by CSL for 6 Storey Carpark on Parkville Site
Thanks go the City of Melbourne Councillors for refusing the application by CSL for a 6 storey carpark, which would have overlooked and overshadowed the Wetlands of Royal Park plus intruded on the residential amenity of the Parkville Gardens residential development. (Council staff had recommended that it be approved!)