#E0F8F7;line-height:120%;">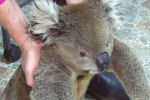 The koala was rescued by Nigel Williamson of Nigels Animal Rescue. Barrie Tapp, the senior investigator for Animal Cruelty Hotline (sponsored by Animal Liberation NSW - free call 1800751770) was called in to investigate the trap issue. Jenny Bryant, of Koala Rescue, Tyabb, was also involved at the scene of the rescue and took the Koala to her rescue centre.
Sadly, despite Jenny's excellent care, the koala, which had had the trap hanging from its paw for days, died.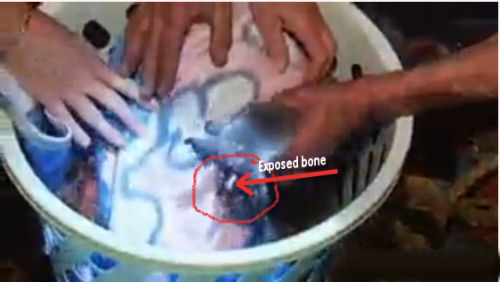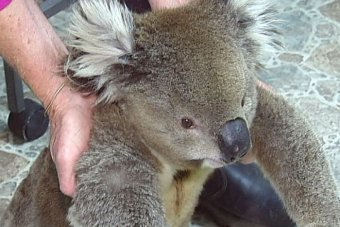 These traps are awful things and koalas these days, due to the removal of trees everywhere for human population growth, have to get down on the ground to go from tree to tree. They are slow on the ground and very vulnerable. They get stomped on by cows, attacked by dogs, and sometimes walk onto traps.
Victoria is not doing well in protecting wildlife or its habitat or our environment. Our wildlife carers work for no money and their services are hugely overstretched. Often, even when they successfully rehabilitate an animal, there is nowhere to release it because the native fauna habitat has been built over.
Getting help can be difficult
In this case, a complainant first called RSPCA and was told to call VicWildlife. He reported that, unfortunately, after calling three times, with no response, he called the local fire brigade, which in turn contacted Nigel.
Animal cruelty hotline is a free service to the community and you can remain anonymous if you so wish to report a complaint regarding animal abuse/cruelty. Animal cruelty hotline is not in any opposition to any other animal welfare organisation but is an alternative with trained investigators. Barrie Tapp an ex RSPCA Senior inspector for some two decades heads the Vic division and works closely with RSPCA Vic/ Vicpol/ and DEPI.