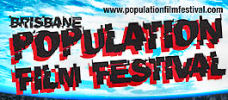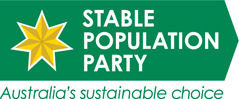 SPA Population Film Festival - Brisbane Sunday 4 June 2011, Event supported by The Stable Population Party Australia. Details below.
Population Film Festival - Brisbane, Sunday, 04 June 2011 19:13
  Program:
10:00am How many people can live on Planet Earth? 2009. (60 min.). Note: Admission to this film is for Festival Pass holders only.
In this BBC Horizon special, naturalist Sir David Attenborough investigates whether the world is heading for a population crisis.
 11:30am Mother: caring for 7 billion.  2011.  (55 min.) Tiroir A Films.  Australian Premiere. Ticket price: $13
A courageous and sensitive new film that shows how population silently fuels our largest environmental, humanitarian and social crises, and finds hope in the empowerment of women. View trailer at http://www.motherthefilm.com/trailer. 
 Followed by public forum on global aspects of the population issue.
 1:30pm A smorgasbord of short films to munch on.  FREE admission with any other ticket from this Festival.
Arithmetic, population and energy. (30 min.)  Physicist Professor Al Bartlett's classic lecture on exponential growth rates.

Empty handed: responding to the demand for contraceptives. (8 min.)  Women's lack of access to reproductive health supplies in sub-Saharan Africa.

Immigration, World Poverty and Gumballs - Updated 2010.  (6 min.)  A colourful and unforgettably graphic test of the rationale for current U.S. immigration levels.
 3:00pm Dick Smith's population puzzle. 2010 (60 min.) A Simon Nasht film.  Ticket price: $13
Follows the journey of famous Australian Dick Smith as he explores the population issue for Australia.
 4:30pm State of siege: from the green bans of the 1970s to the present. 2011. Tropic of Oz Independent Films. Queensland Premiere.  Ticket price: $13

Dennis Grosvenor's new documentary on Sydney's conflict between developers and residents, political patronage, the loss of democracy, and the arrogance of power. 
Sustainable Population Australia is screening this work because we believe that the urban intensification and destruction it depicts are largely powered by Australia's rapid population growth rate, which is higher than that of any other OECD country and China and Indonesia.
 Followed by public forum on Australian aspects of the population issue.
TICKETS
Tickets for sale online and at the door. 

Purchase tickets online at OzTix. Great value Festival Pass -- see all films for only $25 !!


Teas, coffee and snacks available, including tasty vegan hot dogs!
Cinema discount parking available in Tank street.    Roma Street rail and bus station is nearby.
This event is presented by Sustainable Population Australia.           www.population.org.au      Enquiries: seq @ population.org.au
Supported by the Stable Population Party    www.populationparty.com