Redland City Council
Media release, 9 February 2009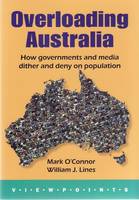 Redland City will host the Queensland launch this month of Overloading Australia by Mark O'Connor and William Lines, a controversial new book that looks at "how governments and media dither and deny on population".
Co-author Mark O'Connor will launch the title at a free event at the Redland Performing Arts Centre Auditorium on February 20 at 4.30pm.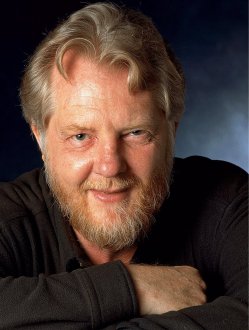 The book, a follow up to Mark's earlier title The Tired Brown Land, aims to show how Australia "might and must become smaller, greener and happier".
The book's launch in southern states earlier this month sparked a war of words with former Prime Minister Malcolm Fraser, and continues to fuel debate on the heated topic of population growth in Australia.
At the Sydney launch, former New South Wales Premier Bob Carr said "the debate on population is long overdue", and Overloading Australia has also been endorsed by Dr Robert Birrell, Director of Monash University Population Centre, as "the most informed and accessible analysis of the implications of Australia's high rate of population growth".
In response to criticism aimed at the book, Mark highlights the fact Australia's population growth reached 1.6 per cent per annum in 2008, "a rate more typical of Third World countries".
Redlands Mayor, Melva Hobson, is looking forward to hearing Mark speak on this highly topical subject.
"Here in the Redlands, population growth is something we grapple with on an almost daily basis. We know we need to manage growth, and we are determined to do so in a way that is sustainable and protects the things we love about our city," Cr Hobson said.
"I'm very interested to hear Mark speak, and hear his approach to the population challenge, particularly as it relates to the Redlands."
Redland City Councillor Debra Henry has been instrumental in securing Mark's commitment to bring his books to south-east Queensland.
"To omit population from the sustainability equation is a formula for failure," Cr Henry said.
"With the review of the SEQ Regional Plan under way, it's imperative to recognise the difference between avoidable and unavoidable growth and the influencing factors. Mark's well-researched book, in an easy-to-read format, is a valuable tool for those serious about securing a sustainable future."
Mark is a committed environmentalist, poet and author of more than 20 books (on subjects ranging from poetry about the Great Barrier Reef and the Blue Mountains, to literary criticism and population and the environment).
He will be available to sign copies of the Overloading Australia during the launch and copies will be available for sale.
Overloading Australia launch
RPAC Auditorium
February 20
4.30pm (refreshments served from 4pm)
Free (bookings not required)
Download flyer (PDF, 445K)
#OtherAppearances" id="OtherAppearances">Mark will also be appearing at other locations:
Caloundra
Where: Caloundra Events Centre, Minchinton Street, Caloundra
When: Saturday 21st February at 1:00 - 1:30pm (followed by a SEQ Regional Plan Workshop until 4:00pm)
University of Queensland
Where: Goddard Building (8). Room #139
When: Monday 23rd February, 1:30 - 3:00pm
Brisbane City Council Library
Where: Brisbane Square, 266 George Street, Brisbane
Monday 23rd February, 4:00 - 5:30pm
See also: "Growthist responses to Overloading Australia" of 27 Jan 09, "Overloading Australia - new book about Australia's overpopulation problem" of 23 Jul 08, "Andrew Bolt: Why add 1.5 million when Victorian infrastructure can't cope with current population?" of 31 Jan 09, "How the growth lobby threatens Australia's future" of 24 Jan 09 (also published on Online Opinion with forum discssion).