A letter sent by Independent candidate for Mount Coot-tha, James Sinnamon to Greens MP Ronan Lee, asking for his support in his efforts to raise the issue of privatisation as an elections issue, has drawn a sympathetic response from some Green candidates. One response came from Maria MacDonald, a resident of Bowen, who is contesting the seat of Burdekin. The letter is included below.
Dear James
I received your letter addressed to Ronan Lee regarding the privatisation of Qld public assets and I too am deeply concerned.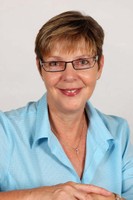 I am the Greens candidate for Burdekin and I live in Bowen.
We are facing the prospect of a huge industrialisation push here onto our wetlands just 15kms north of Bowen. According to the DIPs Minister Paul Lucas we are to become another Gladstone with the initial establishment of Chalco - one of the worlds largest aluminium refinery owned by China. It is also planned to become a major coal export port. This is a part of the plan of the establishment of the Northern Economic Triangle between Mt Isa, Townsville and Bowen.
This is abhorrent to many of us here in Bowen because we are on the edge of the Great Barrier Reef at the top of the Whitsundays and we wholeheartedly oppose these proposals. This has been imposed onto our community without any consultation at all.
Government has shown that they totally represent Corporation by their collusion with XStrata in the poisoning of the children of Mt Isa and the ignorance of the facts presented over the years revealing the totally unacceptable levels of lead toxicity in the population.
We as a community here are shut down by the local newspaper here. It is totally biassed and prejudiced towards any criticism or opposition to the status quo.
This is one of the main reasons I am standing for this election with the Greens so as to try and get out about what is happening here.
It is great to come across your letter and the website. Thank you
Maria Macdonald
See also: "Impacts of the Chalco Aluminium Refinery if located near Bowen" of 2007 on Mackay Conservation Group web site, #comment-679127">forum discussion of 31 Mar 09 on Larvatus Prodeo.