Article by Mark O'Connor
Despite The Age's headline, "Populate or Stagnate," (March 10, 2010) most of Saul Eslake's[1] article is about admitting the costs of population growth. He makes some very useful admissions (see the phrases I have marked in bold, below).
Even at the end when he swings round predictably to backing growth, he warns his allies:
"But building public acceptance for ''a bigger Australia'' requires a greater willingness to acknowledge that it has costs, as well as benefits. It also needs more readiness to deal with those problems than has thus far been shown by those most enthusiastic about the benefits of faster population growth."
This is a tactic the growth lobby and our politicians are already following. At the Queensland Property Council's conference last Friday both Anna Bligh and Tania Plibersek repeatedly stated that they understood people's pain, and that they admitted and deeply understood the problems population growth was causing. Yet in the end their solution was to press on regardless and tell people to get used to it. Hence they talked vaguely about how "better planning" or "us in government trying harder" or "letting people see a few iconic examples of good high rise development as soon as possible" would solve the problem. I call this their "Yes, repeat No" approach.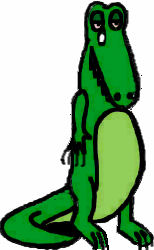 "Yes, we hear your pain and we understand absolutely. No we don't intend to take any notice of your protests."
While this tactic is infuriating, it is also a sign that they know they are in a weak position. It will rapidly become untenable if we articulate (as I have above) what their ploy is, and demand that they stop doing it (or even that they apologise for having tried to hoodwink us with it).
In Saul's case, he hangs almost everything on his argument that if government was prepared to borrow more boldly to provide extra infrastructure in advance of the population needing it rather than, as at present, "in a discontinuous or ''lumpy' manner" ---then the problems of population growth would be solved.
Infrastructure for growth costs vastly exceed benefits of growth
He fails to understand the points made in Jane O'Sullivan's recent article "The downward spiral of hasty population growth"
As she points out, the reason governments can't catch up with infrastructure is that the costs of infrastructure for additional people so vastly exceed the extra benefits that extra people bring. The infrastructure costs can in some respects outweigh the economic gains by as much as 30 to 1.
"Does it make sense," asks Jane O'Sullivan, "that we're incurring a 25 per cent of GDP cost to avoid less than 0.8 per cent of GDP cost?"
Saul's (and the Grattan Institute's) biases also show when he lists the "dampening" of wages in favor of business profits as a self-evident good.
Mr Eslake seems to have placed the same article in several papers and online forums. Google "saul Eslake" + "Populate or stagnate" for the list.
NOTES
[1]Saul Eslake was for 14 years chief economist at the ANZ Bank. In August 2009 he moved to the Melbourne-University-affiliated Grattan Institute as Program Director for its Productivity Growth Program. The Grattan Institute is part of the growth lobby, or in the more genteel language of the University's media release "The Grattan Institute is a new think tank aiming to shape the direction of debate on many of the important challenges facing Australia. It was set up with substantial support from the University of Melbourne in conjunction with the Commonwealth and Victorian Governments, and BHP Billiton. Note by Mark O'Connor )