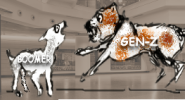 ABC again - interest rates now.  After multiple interest rate rises from the Reserve Bank, the effects are biting into the living standards of ordinary Australians trying to pay off their housing mortgages. The banks pass on the rises very rapidly to mortgage holders who are impelled to find the extra money. There is no mercy as far as I know .  Those with bank deposits gain a little as their interest earnings increase. Many holding term deposits, however have to wait until maturity of their term deposits to lock in a higher rate of interest. This could be months away. 
Typically older people are the ones earning interest on bank accounts and term deposits, which is considered a relatively safe (notwithstanding  the ravages of inflation) way of providing retirement income.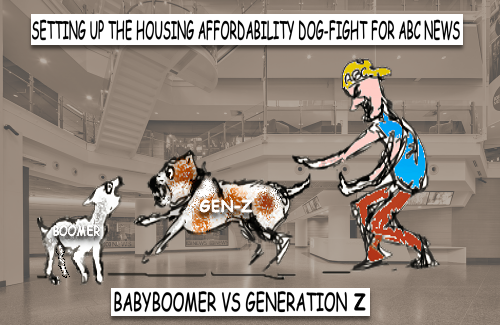 Those holding bank accounts and therefore earning the extra interest  are being characterised, particularly on the ABC as being 1. old and 2. ecstatic about their higher earnings 3. uncaring about the effects of high interest rates on borrowers.
The ABC does this by providing a platform for callers to vent their dislike of older people (termed baby Boomers) - a highly visible group.  The ABC would not give this platform to expressions of dislike of any other group in our society. The Age does it also. Here is a letter published in The Age on May 4th 2023  expressing an oft repeated opinion and one which is heard over and over on the ABC. .  This letter (May 3rd 2023) characterises a whole generation of people as unfeeling and unaware of the effect of interest rate rises on borrowers. It paints them as gleeful about a few extra dollars due to interest rate rises over which they have no control. 
"One group takes the hit
About 37 per cent of the population have home loans. This group takes the hit for all of us in trying to bring inflation under control. That is unfair. Contrast this with millions of Baby Boomers who own their own homes and celebrate interest rate increases.

 

The Reserve Bank should be given more tools (other than lifting the cash rate) to share the burden across the population.
Andrew Barrington, Barwon Heads"
It's a very divisive conversation setting  one generation against another.  Mortgage repayments are now huge because loans have to be huge to buy any property at all, so any increase in interest rates really bites into household budgets for those with mortgages. Wages are stagnant, so people have little room to move.  Already, typically two wage earners are needed to meet repayments. It is terrible!
Neither group - middle of the road oldies with term deposits nor young people who are stressed with high rents or mortgages - are in good positions.  For both groups, things are getting worse.  Mortgage holders are in danger of being forced to sell and bank account holders  will never be able to withstand the the erosion of savings from inflation especially at the current inflation rate of  7%.  Landlords pass on higher mortgage repayments in rent increases. 
But it is easy to divide and conquer, as a distraction from the responsibility of the policy makers that have encouraged land-speculation, overpopulation, and overdevelopment, with cruel monetary policies that take primacy over shelter and human rights. It is lazy, self indulgent journalism to exploit this to divide people, rather than to call it out. 
About half a century separates the 'elderly' groups from the 'younger' ones, and therefore they look very different. Older people are easy to identify. Just as younger people, most of the members of older generations  bear no responsibility or have any control over the present financial situation in Australia. 
Older people, many of whom may not own a home at all and may not have any interest earning bank deposits, are easy targets, which makes this type of self-indulgence by media actually very threatening and dangerous. 
It is extremely worrying that the ABC, which used to call itself "Your ABC," and which repeatedly shows groups of people nauseatingly singing "We are one," should allow itself to be used to promote discrimination and disharmony between the generations rather than to criticise the policies that are reducing Australia to an overpopulated, conflicted, undemocratic continent, where the young blame the old, and the old have no voice.