[Candobetter.net Ed: This article foreshadows the imminent release of the new war-faction novel, Beyond all recognition by Kenneth Eade, some of whose other strong political and legal novels we have already featured.]
One of our most distinguished and highest ranking military men, Major General Smedley Butler said, "War is a racket. It always has been. It is possibly the oldest, easily the most profitable, surely the most vicious. It is the only one international in scope. It is the only one in which the profits are reckoned in dollars and the losses in lives."
Since the protests of the Vietnam War, it has been "business as usual" under every government since the Reagan administration. Besides the war in Iraq, which was based on one of the most massive deceptions in recent history for which nobody has been held accountable, and which can be said to be a self-fulfilling prophecy (we now have ISIS in Iraq and Al Qaeda in Iraq thriving where it did not exist before) we are seeing this business rear its ugly head in the conflicts in Syria and the buildup of NATO in Eastern Europe and military advice to the Ukraine, to fight the non-existent threat and fantasy of Russian aggression.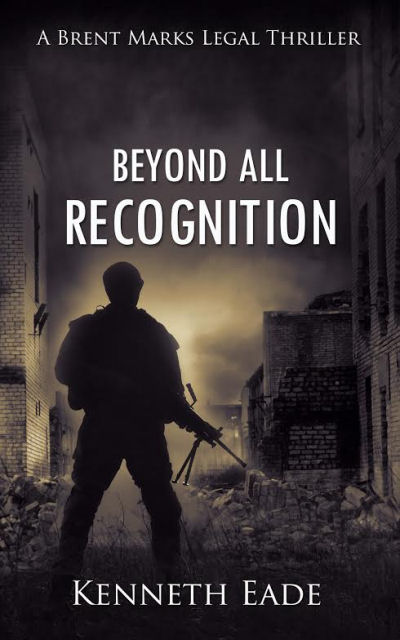 "Perception Management" was pioneered in the 1980's under the Reagan administration in order to avoid the public opposition to future wars that was seen during the Vietnam War.[1] The United States Department of Defense defines perception management as: "Actions to convey and/or deny selected information and indicators to foreign audiences to influence their emotions, motives, and objective reasoning as well as to intelligence systems and leaders at all to influence official estimates, ultimately resulting in foreign behaviors and official actions favorable to the originator's objectives. In various ways, perception management combines truth projection, operations, security, cover and deception, and psychological operations."
At the onset of the Iraq war in 2003, journalists were embedded with US troops as combat cameramen. The reason for this was not to show what was happening in the war, but to present the American view of it. Perception management was used to promote the belief that weapons of mass destruction were being manufactured in Iraq to promote its military invention, even though the real purpose behind the war was regime change. [2]
Alvin and Heidi Toffler cite the following as tools for perception management in their book, War and Anti-War:1) accusations of atrocities, 2) hyperbolic inflations, 3) demonization and dehumanization, 4) polarization, 5) claim of divine sanction, and 5) Meta-propaganda.
In 2001, the Rendon Group, headed by John Rendon, was secretly granted a $16 million contract to target Iraq with propaganda. [3] Rendon, who had been hired by the CIA to help create conditions to removal Sadaam Hussein from power, is a leader in "perception management". Two months later, in December 2001, a clandestine operation performed by the CIA and the Pentagon produced false polygraph testimony of an alleged Iraqi civil engineer, who testified that he had helped Sadaam Hussein and his men hide tons of biological, chemical and nuclear weapons. [4] Of course, we now know that there were no weapons of mass destruction hidden in Iraq.
A study by Professor Phil Taylor reveals the differences between the US and global media over the coverage of the war to be: 1) Pro-war coverage in the US made US media "cheerleaders" in the eyes of a watchful, more scrutinous global media; 2) Issues about the war were debated more in countries not directly affected by the September 11, 2001 terrorist attacks; 3) The non-US media could not see the link between the "war on terror" and the "axis of evil", and 4) The US media became part of the information operations campaign, which weakened their credibility in the eyes of global media.
President Bush himself admitted in a televised interview with Katie Couric on the CBS Evening News that, "One of the hardest parts of my job is to connect Iraq to the war on terror." Vice President Dick Cheney stated on Meet the Press, "If we're successful in Iraq…we will have struck a major blow right at the heart of the base, if you will, the geographic base of the terrorists who have had us under assault for many years, but most especially on 9/11."
Prior to 2002, the CIA was the Bush Administration's main provider of intelligence on Iraq. In order to establish the connection between Iraq and terrorists, in 2002, the Pentagon established the "Office of Special Plans" which was, in reality, in charge of war planning against Iraq, and designated by Defense Secretary Donald Rumsfeld to be the provider of intelligence on Iraq to the Bush Administration. Its head, the Undersecretary of Defense, Douglas J. Feith, appointed a small team to review the existing intelligence on terrorist networks, in order to reveal their sponsorship states, among other things. In 2002, Deputy Secretary of Defense Paul Wolfowitz wrote a memo to Feith entitled, "Iraq Connections to Al-Qaida", which stated that they were "not making much progress pulling together intelligence on links between Iraq and Al-Qaida." Peter W. Rodman, the Assistant Secretary of Defense for International Security, established a "Policy counter Terror Evaluation Group" (PCTEG) which produced an analysis of the links between Al-Qaida and Iraq, with suggestions on "how to exploit the connections." [5]
"In February 2003, when former Secretary of State Colin Powell addressed the U.N., he described "a sinister nexus between Iraq and the Al-Qaeda network," stating that "Iraq today harbors a deadly network headed by Zarqawi's forces, an associate and collaborator of Osama bin Laden," and that Zarqawi had set up his operations, including bioweapons training, with the approval of the Sadaam Hussein regime. This has since been discredited as false. However, in October 2004, due to the fact that the Iraqi insurgency was catching on as a cause in jihadist circles, Zarqawi pledged his allegiance to Al-Qaeda. This was after his group had exploded a massive bomb outside a Shiite mosque in August 2003, killing one of Iraq's top Shiite clerics and sparking warfare between the Shiite and Sunni communities. The tipping point toward a full-blown civil war was the February 2006 attack on the Golden Mosque in Samarra, which is credited to Haythem Sabah al-Badri, a former member of Sadaam Hussein's Republican Guard, who joined Al-Qaeda after the U.S. invasion. This gave birth to the AQI, Al-Qaeda in Iraq [6]
General Wesley Clark, the former NATO Allied Commander and Joint Chiefs of Staff Director of Strategy and Policy, stated in his book, Winning Modern Wars, "As I went back through the Pentagon in November 2001, one of the senior military staff officers had time for a chat. Yes, we were still on track for going against Iraq, he said. But there was more. This was being discussed as part of a five-year campaign plan, he said, and there were a total of seven countries, beginning with Iraq, then Syria, Lebanon, Libya, Iran, Somalia and Sudan."
In 2004, John Negroponte, who had served as ambassador to Honduras from 1981 to 1985, was appointed as ambassador to Iraq with the specific mandate of implementing the "Salvador Option", a terrorist model of mass killings by US sponsored death squads. [7]
In 2004, Donald Rumsfeld sent Colonel James Steele to serve as a civilian advisor to Iraqi Paramilitary special police commandos known as the "Wolf Brigade". Steele was a counter-insurgency specialist who was a member of a group of US Special Forces advisors to the Salvadorian Army and trained counter-insurgency commandos in south America, who carried out extreme abuses of human rights. [8] The Wolf Brigade was created and established by the United States and enabled the re-deployment of Sadaam Hussein's Republican Guard. The Brigade was later accused by a UN official of torture, murder and the implementation of death squads. [9] The techniques used by these counter-insurgency squads were described as "fighting terror with terror", which was previously done in other theaters, such as Vietnam and El Salvador. [10]
The use of death squads began in 2004 and continued until the winding down of combat operations in 2008. In addition to the death squads, regular military units were often ordered to "kill all military age males" during certain operations; "dead-checking" or killing wounded resistance fighters; to call in air strikes on civilian areas; and 360 degree rotational fire on busy streets. These extreme measures were justified to troops in Iraq by propaganda linking the people to terrorism. [11]
Colonel Steele, with the help of Col. James Hoffman, set up torture centers, dispatching Shia militias to torture Sunni soldiers to learn the details of the insurgency[12] This has been attributed as a major cause of the civil war which led to the formation of ISIS. [13]
The operation of death squads as counter-insurgency measures was also common knowledge at the time. [14]
Private contractors, such as Steele, were often subject to different rules than the military forces they served and, in some cases, served with. As of 2008, an estimated 155,286 private contractors were employed by the US on the ground in Iraq, compared to 152,275 troops. The estimated annual cost for such contractors ballooned to $5 billion per year by 2010. [15]
In August 2006, four American soldiers from a combat unit in Iraq testified in an Article 32 hearing that they had been given orders by their commanding officer, Colonel Michael C. Steele, to "kill all military age males". [16]
The "targeted killing" program that has been developed under President Obama's watch is being hailed as the most effective tool against fighting terrorism. [17] Unfortunately, no mention is made in the mainstream media of the innocent victims (collateral damage) caused by this assassination program, nor its lack of authority under international law. [18] According to the journalist Glen Greenwald, all military age males in strike zones of the latest drone aircraft strike programs are considered militants unless it can be proved otherwise. Some say that this has resulted in more civilian casualties than has been reported by the government.[19] [20]
Kenneth Eade is a political novelist and author of "A Patriot's Act" and "Beyond All Recognition", both of which are available in bookstores and Amazon.com.
NOTES
[1] Parry, Robert (December 28, 2014) "The Victory of Perception Management" Consortium News
[2] Brigadier BM Kappor (2016) The Art of Perception Management in Information Warfare Today, USI of India
[3] Bamford, James (November 18, 2004) The Man Who Sold the War, Rolling Stone
[4] Brigadier BM Kappor (2016) The Art of Perception Management in Information Warfare Today, USI of India 2016
[5] Richelson, Jeffrey (February 20, 2014) U.S. Special Plans: A History of Deception and Perception Management, Global Research
[6] Cruickshank, Peter and Paul (October 31, 2007) Al-Qaeda in Iraq: A Self-fulfilling Prophecy, Mother Jones
[7] Chossudovsky, Michel (November 17, 2013) "The Salvador Option for Syria: US-NATO Sponsored Death Squads Integrate 'Opposition Forces'" Global Research
[8] Mass, Peter (May 1, 2004) "The Way of the Commandos" New York Times
[9] Buncombe, Andrew (February 26, 2006) "Iraq's Death Squads: On the Brink of Civil War" The Independent. Spencer, Richard (October 25, 2010) "WikiLeaks War Logs: Who are the Wolf Brigade?" The Daily Telegraph. Leigh, David (October 24, 2010) "The War Logs: Americans handed over captives to Iraq torture squads" The Guardian.
[10] Snodgrass Godoy, Angelina (2006) Popular Injustice: Violence, Community and Law in Latin America, Stanford University Press, pp. 175-180.
[11] Davies, Nicolas J. (November 20, 2014) Why Iraqis may see ISIL as Lesser Evil Compared to U.S. Backed Death Squads, AlterNet
[12] Freeman, Colin (June 29, 2014) "Death Squads, ISIS and a new generation of fighters – Why Iraq is facing break-up"
[13] Cerny, Jakub (June 2006) "Death Squad Operations in Iraq, Defence Academy of the United Kingdom
[14] Dunigan, Molly (March 19, 2013) "A Lesson From Iraq War: how to outsource war to private contractors", The Guardian
[15] Von Zielbauer, Paul (August 3, 2006) GI's Say Officers Ordered Killing of Young Iraqi Men, New York Times
[16] Jaffe, Greg, "How Obama went from reluctant warrior to drone champion", Washington Post, July 1, 2016
[17] ACLU, U.S. Releases Casualty Numbers and New Executive Order on Targeted Killing, ACLU Press Release July 1, 2016
[18] Greenwald, Glenn (May 29, 2012) Militants: Media Propaganda, Salon.com
[19] Obama's Kill List –All males near strike zone are terrorists (May 30, 2012) RT America.