by Ellen Brown – Previously published (10 Feb 2015) on The Web of Debt Blog, Global Research. See also: A Public Bank Option for Scotland (7 Sep 2014).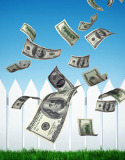 Public banks in North Dakota, Germany and Switzerland have been shown to outperform their private counterparts. International private competitors have responded by pushing for regulations limiting the advantages of the public banking model, but public banking advocates are pushing back.
In November 2014, the Wall Street Journal reported that the Bank of North Dakota (BND), the nation's only state-owned bank, "is more profitable than Goldman Sachs Group Inc., has a better credit rating than J.P. Morgan Chase & Co. and hasn't seen profit growth drop since 2003." The article credited the shale oil boom; but as discussed earlier here, North Dakota was already reporting record profits in the spring of 2009, when every other state was in the red and the oil boom had not yet hit. The later increase in state deposits cannot explain the bank's stellar record either.