#CEF6F5;line-height:120%;">
#EditorialComment" id="EditorialComment">Editorial comment prepended on 17 April 2013: Either the analysis contained within this article is fundamentally flawed or circumstances have changed since the occurrence of the events upon which this article is based. In 2013. For all its ongoing formal adherence to a fundamentalist Islamist doctrine, Iran has acted to defend its part of the world, including the secular government of Syria, which protects its Christian minority, against terrorists who uphold a fundamentalist Islamist doctrine which bears superficial resemblance to that of Iran.
Whatever, for all that has been helpfully analysed and understood in the past, with the socialist/Marxist methodology, upon which this article was structured, the dynamic of the developments since the Iranian revolution of 1979 seem inexplicable when that methodology is used. Just possibly other factors, including the spread of the Internet has helped to change the dynamic of world history.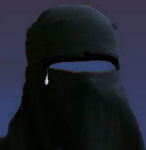 What is not widely known is the role of supposedly Trotskyist left wing parties in propping up the rule of the Mullahs in 1980. Whether this was decisive I cannot say, but in 1980, one of the major Trotskyist Parties, affiliated with the Trotskyist Fourth International, made a surprising turn and, instead of being a left-wing opponent of the government and the mullahs, began to whitewash the mullahs and to smear political opponents of that government, including feminists and left-wing University students at the University of Tehran.
This article started out as a comment in reply to the comment entitled "Stoning of Women in Iran."