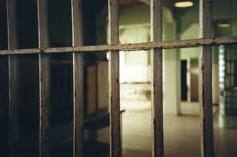 Australia's cultural problem of foreigners outnumbering Australians began back in 1853 when thousands of Chinese rocked up in their droves at the gold field along Victoria's Buckland River in north east Victoria in the 1850s and local violence erupted.
'Following the election of a coalition of the Liberal and Country parties in 1949, Immigration Minister Harold Holt allowed 800 non-European refugees to remain in Australia and Japanese war brides to enter Australia. Over subsequent years, Australian governments gradually dismantled the policy, with the final vestiges being removed in 1973 by the new Labor government.' [Read More].
Where are traditional Australians today? Many are marginalised and have hit underclass status and are victims of substance abuse.
Australians need to call for reform to our Immigration Act and the Australian Citizenship Act to automatically revoke citizenship and deport foreigners invited to our shores but who subsequently commit serious crimes and end up in Australian gaols.