It's truly time that the Australian government, farmers and Australians everywhere realised the tremendous contribution kangaroos make to our ecosystem instead of shooting them on sight as vermin and scapegoating them as 'pests'.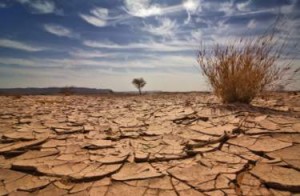 We wonder why we are in the worst drought of 100 years, why we have out of control bushfires and climate change. Nobody seems to make the connection between chopping down trees (to create grazing pastures) which shade the land and keep it cool and higher temperatures. Or between soil erosion caused by hoofed livestock and the drying of the continent. Nobody seems to get that the worst pest in Australia is not kangaroo or rabbits, foxes, cats, cane toads but US HUMANS who are destroying habitat for the very native species that keep the ecosystem in balance, introducing feral animals that compete with natives, and on top of that treating native animals as inconveniently in the way of 'our' farmland, our roads, our cities etc.
The really sad fact is that Australia has the worst record of wildlife extinctions since the arrival of the early settlers in 1770, having wiped out 38% of our mammals and at the rate we are killing kangaroos in the world's largest massacre of land-based wildlife, they are on track to extinction too (see http://www.stopkangarookilling.org ).