Another famous koala - from Norman Lindsay's Magic Pudding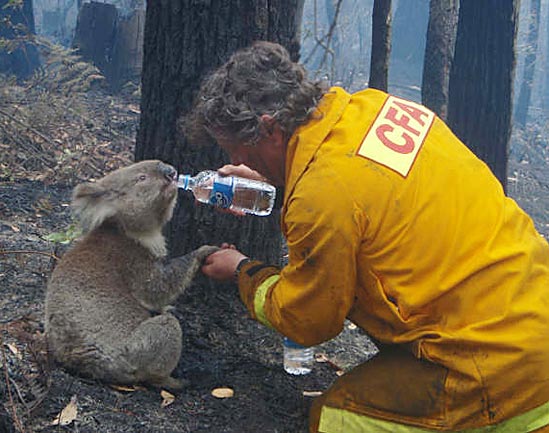 A testimony to the generosity and solidarity of Victorians in a crisis, millions of dollars are pouring in for human bush-fire victims, but the people rescuing animals are digging into their own pockets.
We have enough to take care of everybody, man, woman and wildlife. Please direct some to the wildlife.