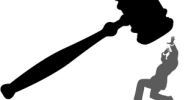 According to the recently publicly released summary of offending, it is still unknown what offences Mr Johns pleaded guilty to, why he was given a term of imprisonment, exactly why the proceedings were conducted entirely in camera, and why even the ACT Attorney-General was never made aware that he was imprisoned in a correctional facility which the Attorney ultimately oversees," Dr Brasch QC said.
At today's hearing before the Independent National Security Legislation Monitor (INSLM), the Law Council of Australia emphasised that trials involving national security need to strike a balance between secrecy and open justice.
The hearing forms part of review into the operation of section 22 of the National Security Information (Criminal and Civil Proceedings) Act 2004 (Cth) (NSI Act), as it applies in the 'Alan Johns' matter (a pseudonym).
"The Law Council recognises that there may be cases where suppression of information about criminal offending and closure of courts to the public are necessary to protect national security information," Law Council President, Dr Jacoba Brasch QC, said.