Greens say the Port of Melbourne is polluting Port Phillip Bay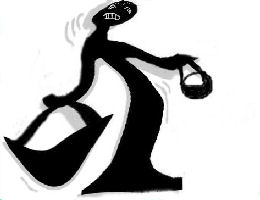 Greens MP Sue Pennicuik says that the latest PoMC quarterly report has indicated that water quality control limits were exceeded on a number of occasions over the last three months. In addition water-quality testing by ACFs Bay Monitor has confirmed that the plume from the dredger has spread further than predicted and the report that the dredger has spilled 1,000 litres of hydraulic fluid at the Entrance to the Bay just show that the Port is not serious about protecting the ecosystem of Port Phillip Bay.
"The plume from the dredger has spread further than the Port had predicted, but many others in the community had predicted that this would happen," said Ms Pennicuik.
"Arsenic, zinc, copper, nickel and nitrogenous compounds have all been found in concentrations higher than the 'control limits,' which is no surprise either due to the weak Environmental Management Plan that the Port is operating to. All of this was foreseen by scientists and others independent of the Port and the state government and sadly are coming to pass.
Laws weakened to accommodate dredging project
"The pollution and the spreading dredge plume demonstrates the inability of the PoMC to adhere to even its own watered down environmental standards."
"I find it deplorable that the response of the PoMC to these breaches is to further weaken [environmental standards] to accommodate the needs of the dredging project rather than the needs of the ecosystem of Port Phillip Bay."
"This is like removing the canaries from the coal mines when the poison gas levels rise, she said."
"My question is 'where is the regulator?' Which agency is pursuing the dredging company and the Port of Melbourne for polluting Port Phillip Bay?"
Source: Media release, 10 September 2008.
For more information call Sue Pennicuik 0407 000 270