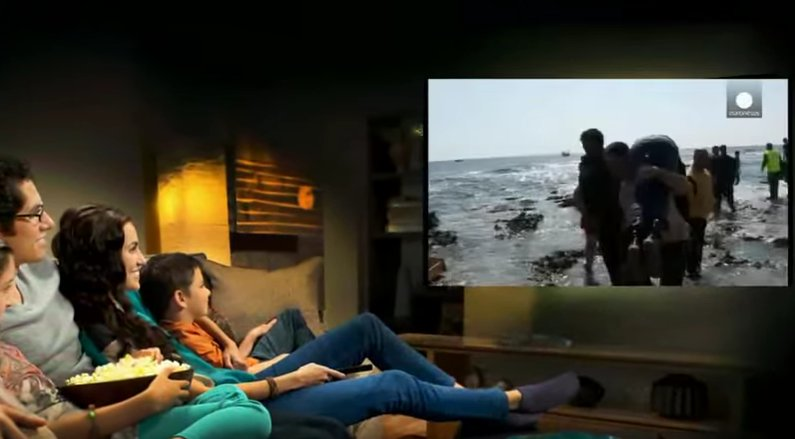 This news was sent by Marinella Correggia, of the No War Network. The Italian Committee to end the EU sanctions against Syria https://bastasanzioniallasiria.wordpress.com/ was created 15 days ago by a group of Italian activists. See also the video in English (and in other languages) embedded below. Shamefully, European Union sanctions against Syria were renewed for one year, yesterday. People who want Syria to survive should not take this lying down.
A huge group of Syrian religious people launched a vibrant call to European Parliamentarians, mayors and people, in English see here: https://bastasanzioniallasiria.wordpress.com/english/. (see also the other languages on the web page)
On the basis of this call, the Committee launched the Campaign to end the sanctions. Part of that is a petition on Change, which everybody in the world can sign here (the petitionis in Italian but the text is the same than the call of the religious people which you can find in English): https://www.change.org/p/parlamentari-sindaci-basta-sanzioni-alla-siria-e-ai-siriani
The Nobel Peace Laureate Maired Maguire signed the petition and supported the end of EU/USS sanctions it with a communiqué https://bastasanzioniallasiria.wordpress.com/il-premio-nobel-per-la-pace-aderisce-alla-campagna-basta-sanzioni-alla-siria/
Also Italian MPs of differents groups issued a resolution towards the Italian government.
We are trying to get the European governments aware of this mobilization. It is enough that one country opposes the renewal and the EU sanctions will be dropped! If anyone of you is close to some politicians/governments, please contact them.