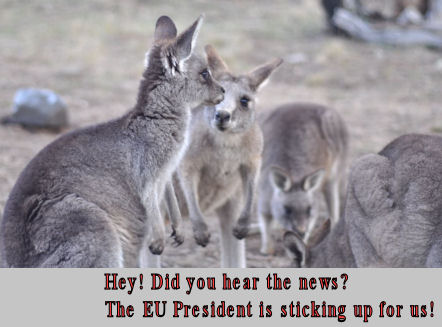 Photo by Brett Clifton
In a truly amazing turn of events, Professor Jerzy Buzek, President of the European Parliament and one of the highest officials in Europe, has added his name to a growing campaign to have kangaroo products banned from Europe.
In a letter to the 440,000 campaign director, Philip Woolley, Mr Buzek, who introduces himself as a scientist by profession, said:

"I believe that such actions as yours are important and valuable. Therefore I would like to express my support for the campaign. I wish you success in running the campaign and encouraging as many EU citizens as possible to support this project."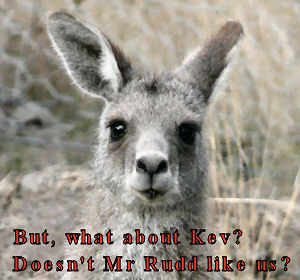 ...
...
...
...
...
"This kind of support is just what we are looking for from caring and compassionate people," said Philip Woolley, EU Campaign Director for the Australian Wildlife Protection Council (AWPC)
6000 signatures on petition already
Woolley further went on to say: "Since we received the support of the EU President we have been inundated with support from across Europe and Australia. It seems that the world is saying enough is enough. We now have over 6000 signatures from very concerned citizens who are supporting a ban."
The campaign has now reached the Australian Federal Government who are watching the campaign's developments with great interest.
The petition can be signed at:- http://www.440000joeys.eu
SOURCE
Further information can be obtained by contacting the campaign office:-
Contact name:-
Philip Woolley, EU Campaign Director / Australian Wildlife Protection Council - UK Rep.
www.440000joeys.eu
T:-+44(0)7595 159235
E:-philip[AT]440000joeys.eu