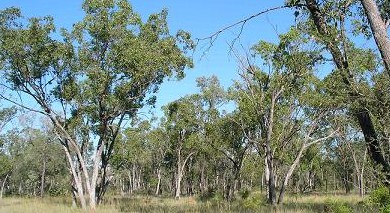 Currently at risk is the 7,912 hectare Bimblebox Nature Refuge in central-west Queensland which is in direct line of a massive open-cut coal mine planned by Clive Palmer's recently acquired Waratah Coal Incorporated. The proposed mine is one of several being planned for the region and is anticipated to produce around 3.12 billion tonnes of coal over its lifetime, which translates to around 7.2 billion tonnes of CO2-equivalents. However, the contribution the mine would make to an already over-loaded atmosphere is only one of the dirty details. A brief history of Bimblebox reveals a major inconsistency in current government policy which provides inadequate protection for vital conservation areas from development interests.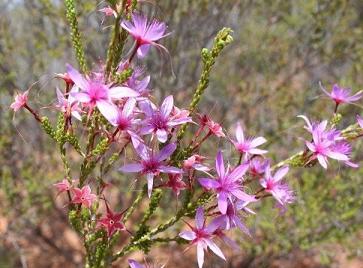 The property was purchased in 2000 by a several concerned families, with the assistance of about $300,000 from the Federal Natural Reserve System program. This was prior to the enactment of the Queensland land-clearing legislation and it was acquired for the express purpose of securing it as one of the few uncleared properties in the Desert Uplands, a region classified as a National Biodiversity Hotspot but which has less than 3% of land protected in conservation reserves.
In 2003, the Bimblebox Nature Refuge Agreement was signed with the state government to "permanently protect" the property's conservation values. The perpetual Nature Refuge Agreement (category VI Protected Area under the IUCN classification system) is a legal covenant covering the entire property.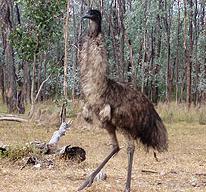 During the last five years, Bimblebox has become host to a number of long-term research projects conducted by the CSIRO, DPI&F, Birds Australia, EPA and the Queensland Herbarium. It is also a test case for sustainable grazing, since the property is carefully managed with a small herd of beef cattle. Profits are returned for native habitat rehabilitation and conservation.
Now that coal has been found under the soil of Bimblebox, all its above-ground assets are little more than over-burden to the coal company and the state government hungry for revenue. It is evident that nature refuge agreements are practically meaningless when coal is discovered. The agreements allow some minor provisions to reduce environmental harm during the exploration phase (a number of these provisions were violated during the exploration on Bimblebox - see attachment), but in the case where a mining licence is sought, nature refuge status guarantees no protection. Not even National Parks are secure from mining interests, as the Ranger uranium mine the middle of Kakadu National Park starkly demonstrates.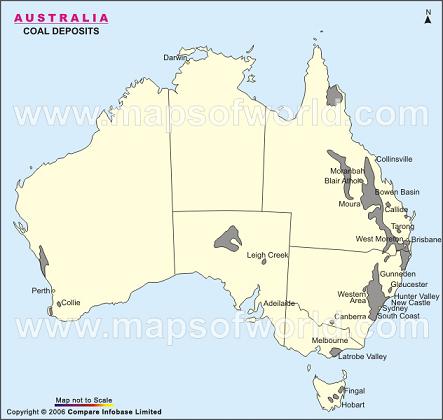 Unfortunately Bimblebox is not alone. Around 100 Queensland nature refuges are covered by mineral exploration permits, and about half of these are for coal. The extensive coal beds that underlie a large portion of Australia's east coast (see 'Coal Map' below) indicate that this issue is not going to go away. As well as the impact on mine sites many other areas are effected with large scale developments, for instance, threatened species and ecosystems exist along the length of the planned water supply, rail and port infrastructure proposed by Waratah.
Cropping farmers on some of Australia's most fertile agricultural land are facing similar threats from coal companies, and are having to get well organised in the defence of their land and livelihoods. However, without a comprehensive regional and national assessment of land use and climate priorities, it is likely that there will be significant struggle ahead for 'David' land holders against the 'Goliath' coal industry. In the case of Bimblebox, countless hours of volunteers' time have already been invested in writing submissions, letters to ministers, the creation of a website and a petition – trying to explain why digging up crucial conservation and productive areas will have significant and irreversible negative impact on biodiversity, soil, and ground water.
Surely there is a clear case for important conservation and agriculturally productive areas to be exempt from mining activities.
What you can do: 1. Queensland residents can sign the petition here, the text of which is to also be found here. 2. On 21 March, vote for candidates in the Queensland elections opposed to the the expansion of the Queensland Coal industry. One such candidate is James Sinnamon who is standing as an Independent for Mount Coot-tha. 3. To learn more of the devastation with which the Bimblebox Nature Refuge is threatened by the proposed open-cut coal mine, please visit www.bimblebox.org.