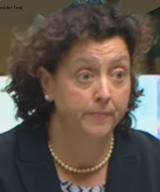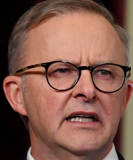 As the embedded YouTube video below shows, yesterday, on 30 November 2022, in the House of Representatives, during question time , Dr Monique Ryan, the independent member for the north-eastern Melbourne metropolition seat of Kooyong, pointed out to Prime Minister Anthony Albanese that only political intervention will free Julian Assange. She the asked the Prime Minister, "Will the government intervene to bring Mr Assange home?" Albanese then gave an answer as unclear and as ambiguous as his few other other previous utterances about Julian Assange. The transcript from Hansard is below.
Dr Monique Ryan (Kooyong) (14:14): My question is for the Prime Minister. Journalists obtaining and publishing sensitive information in the public interest is essential to democracy. Australian citizen Julian Assange is still contained in Belmarsh prison, charged by a foreign government with acts of journalism. Mr Assange's freedom will only come from political intervention. Will the government intervene to bring Mr Assange home?

Mr Anthony Albanese (Grayndler—Prime Minister) (14:14): I thank the member for Kooyong for her question. She raises an issue that is of great interest to many Australians and of interest to people, it must be said, as well across this chamber. I particularly note the member for Bruce, the member New England, for example, people who have raised this question.

I, sometime ago, made my point that enough is enough. It is time for this matter to be brought to a conclusion. In that, I don't express any personal sympathy with some of the actions of Mr Assange. I do say though that this issue has gone on for many years now, and when you look at the issue of Mr Assange and compare that with the person responsible for leaking the information, Bradley Manning, now Chelsea Manning, she is now able to participate freely in US society.

The government will continue to act in a diplomatic way, but can I assure the member for Kooyong that I have raised this personally with representatives of the United States government. My position is clear and has been made clear to the US administration that it is time that this matter be brought to a close. This is an Australian citizen. As I said, I don't have sympathy for Mr Assange's actions, on a whole range of matters. But, having said that, you have to reach a point whereby what is the point of this continuing, this legal action, which could be caught up now for many years into the future? So I will continue to advocate, as I did recently in meetings that I have held. I thank the member for her question and for her genuine interest in this, along with so many Australian citizens who have contacted me about this issue.
The "member for Bruce" that Albanese referred to is Julian Hill, a member of the "Bring Julian Assange Home Parliamentary Support Group." The "'member for New England" is Baranaby Joyce.
Twice in this brief speech, Albanese stated that he "[doesn't] don't express any personal sympathy with some of the actions of Mr Assange," but he omitted to say, here or on any one of the very few other occasions, on which he has said anything whatsoever about Assange, which precise actions on the part of Julian Assange he had no sympathy for. This appears to be an attempt by Albanese to smear Julian Assange by implying that some unspecified actions on Assange's part were, somehow, unethical.
Those who are knowledgable about Julian Assange would know that, prior to his illegal arrest in April 2020, he worked very hard and selflessly for years for the good of all of humankind. Contrast this with Prime Minister Anthony Albanese's servility to the global mass-murdering United States' empire .